Instructor: Ti Ames
Level: Intermediate
Age: Teens and Adults
4 Week Mini-Session: Saturdays, 11/21/20 - 12/19/20
*No class 11/28
3pm - 3:55pm 
Classes are held online via Zoom.
Description: Do you consider yourself a singer? Looking for a little more vocal training? This may be the class for you! Vocal Performance and Delivery will focus on developing and perfecting vocal and performance techniques to help further support your singing voice. Singing is like a sport; the more you train and exercise your muscles, the stronger you will be!
Prerequisite: Some singing experience is required. 
What you will learn: Proper breath technique, finding your musical resonance, pitch correction, projection, diction and enunciation, plus many performance tips and hacks along the way.
What students will need: Willingness and dedication to practice outside of class.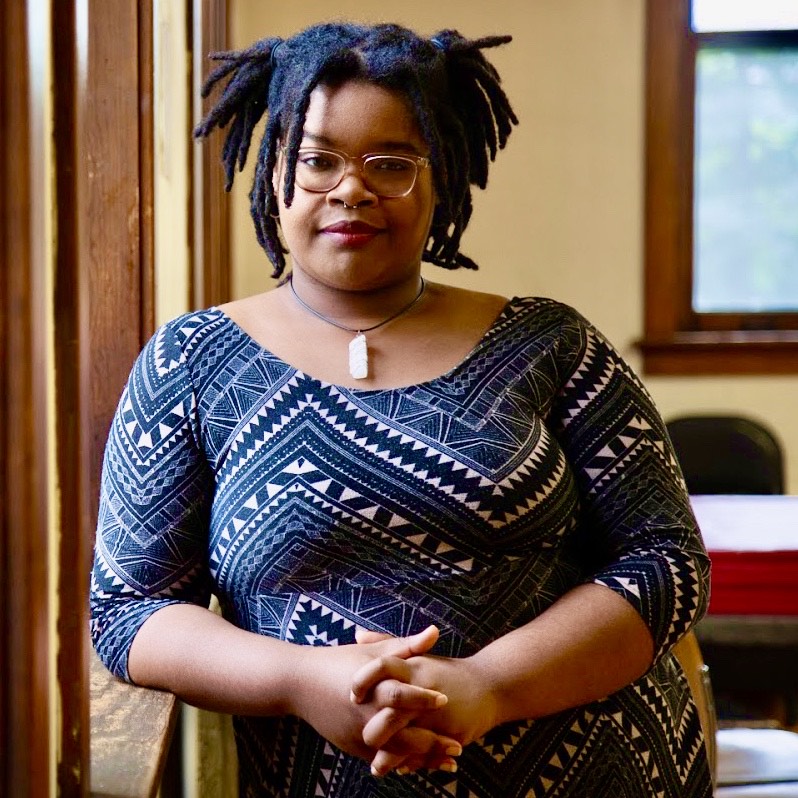 Ti Ames
Ti Ames (they/them/theirs) is a local theater director, educator and vocal/acting coach. Ti was raised in Charlottesville surrounded by several different musical influences, including classical music, musical theater, and gospel. A graduate of Oberlin College, Ti studied Africana Studies and Theater, both of which heavily informed their coaching methodology. Their style of vocal coaching focuses particularly on performance and delivery techniques. Through proper breath support, vocal phrasing, and self-confidence, anything is possible!