Instructor: Pete Vigour
Level: Intermediate – Advanced
Age: Teens & Adults   
Fall Session II (9 weeks): Tuesdays, 10/13/20 - 12/22/20   
*No class on 11/3 or 11/24               
6pm – 6:55pm
Classes will be held online via Zoom.
Description: We'll learn a variety of tunes regularly played at our weekly old time jam. The instructor will propose songs as examples, and the attendees can propose song choices of their own at the first class session. Open to all players of acoustic musical instruments. No formal training required. Tunes will be taught by ear, supplemental materials provided.
What Students will Leave this class having learned:
Tunes:

 a repertoire of songs that can be played at any of our weekly old time or community jams
What students will need:
Functional instrument
Tuner
Notebook & pencil
Recording device optional
Next Level: ensemble, repertoire classes
If paying in full doesn't work for your budget, you can pay in monthly installments. Pay for your first month below, and we'll send an invoice for the remaining payments.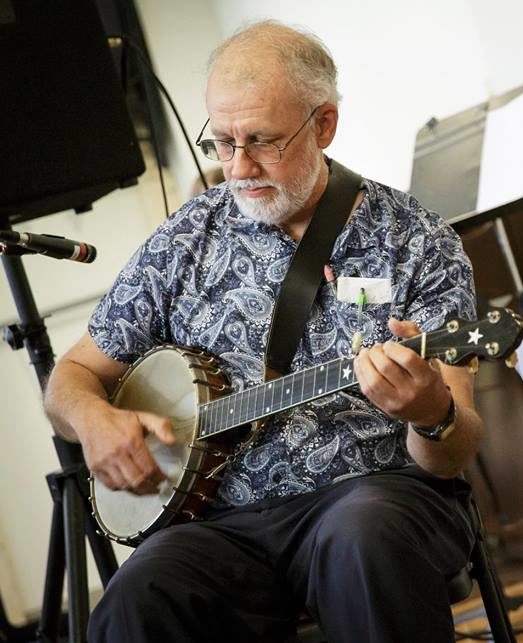 Pete is a familiar face at jam sessions, concerts, and music classes around central Virginia; if string music is on the menu, you'll probably find Pete nearby, serving up a tune on the fiddle, banjo, or guitar. He also enjoys making music on other instruments, and regularly teaches mountain dulcimer, hammered dulcimer, mandolin, and ukulele. Pete first taught music as a teenager in Waynesboro more than forty years ago, and now teaches full time, including guitar and string band classes at several local schools. He keeps a busy performing schedule as well, with the bands Uncle Henry's Favorites, Zuzu's Hot 5, the Lovell Coleman Band, the Hintonaires, and in a duo with his wife Ellen, a fine mandolinist and dance caller.