Instructor: Molly Murphy
Level: Beginner
Age: 3 – 5yrs
Fall Session II (10 weeks):
Wednesdays, 10/7/20 - 12/16/20
*No class on 11/25
10:45am - 11:15am
Classes meet weekly online via Zoom
Description: These weekly classes are action-filled for toddlers and preschoolers — full of energy, often on the move, always exploring and learning — and their parents. Together you'll sing, chant, move, dance, listen, and play simple instruments: all activities that bridge the natural connection between music and movement through four wonder-filled semesters including Dance With Me, Sing With Me, Play With Me, and Clap With Me. Each lesson features movement activities for coordination, body awareness and control, exploration of space, and instruments such as rhythm sticks, jingles, rattles, drums, and resonator bars. (www.musikgarten.org)
Prerequisite: None! This class will be starting students from scratch.
What Students will Leave this class having learned:
Tunes:  A variety of childrens' songs
Technique: steady beat, pitch matching
Group playing skills: waiting their turn, cleaning up when we're done with an activity, transitions from one activity to another, focused listening skills
What students will need:
Additional family package of materials required for this class for first time participants. The packages include a scarf, a set of rhythm sticks or other percussion instrument, and a choice of a digital download or a CD of music with a book from that session's curriculum. Please email your mailing address to [email protected]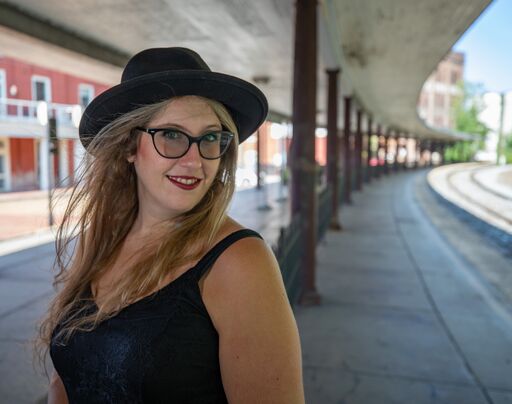 Molly Murphy
Molly's love of music came at an early age, singing in choirs from age 4, participating in all the school musicals, and making music with her family for as long as she can remember. She attended Stuart Hall School in Staunton VA as a music student in the Visual and Performing Arts program from 1999-2003, and attended James Madison University where she continued to study music.
Molly currently performs with The Judy Chops. She plays rhythm guitar, sings, writes, and arranges. Molly also performs in a duo ensemble, The Marvelous Murphy Sisters with her sister Sally Murphy, in which their mother (Lorie Lichtenwalner) and younger sister also occasionally join.