Instructor: Malia Furtado
Level: Beginner
Ages: 10-12
4 Week Mini-Session:
Wednesdays, 11/18/20 - 12/14/20
*No class on 11/25
3:40pm – 4:25pm
Description: This introductory fiddle class is perfect for first time fiddlers! Students will be taught foundational skills in technique, learn to sing and play their first fiddle tunes, and be immersed in the culture of traditional music by learning to play with others in a fun, and positive environment. Parent participation is crucial to the your child's musical development. Your knowledge of practice assignments, enthusiasm and support empowers your child and greatly helps to improve home practice and mastery of new material. Parents are asked to attend the last 10 minutes of class.
Prerequisite: None! This class will be starting students from scratch. Kids with a little prior experience but with only a tune or two under their belt may join this class as well. Feel free to ask for guidance regarding placement before registering.
What Students will Leave this class having learned:
Tunes: The Pickle Song, the Monkey Song (may also include other similar pieces)
Technique: Bow hold, fiddle hold, fingering hand position, playing posture
Group playing skills: playing in unison, coming in on time
Other: pitch, simple rhythms, and maintaining a steady pulse
What students will need:
Functional fiddle, kids will need to be fitted for their instruments
Fiddles should have: bridge, strings, sound post, all tuners in tact
Shoulder rest
Bow (with all the hair)
Rosin
Notebook & pencil
Next Level: Fiddle – Beginner II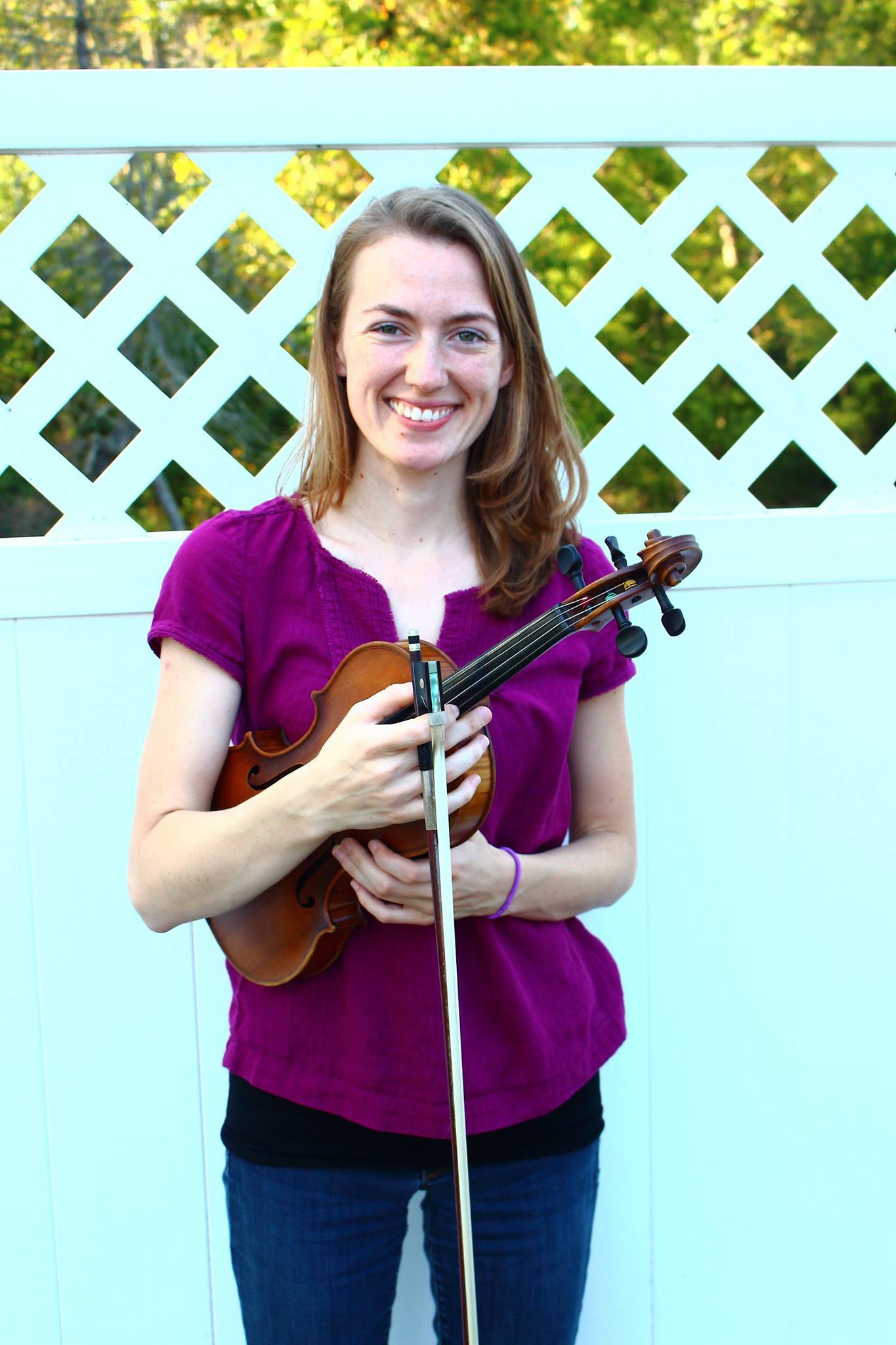 Malia Furtado
Hailing from the Northern end of the Shenandoah Valley, Malia comes from a large family of musicians. Malia's musical journey began at the age of 3 with classical violin lessons and took a turn, for better or for worse, with the discovery of bluegrass at age 7 when she attended her first festival, Galax Old Fiddler's Convention. Since then, Malia has performed with a number of different groups, taken home a range of prizes, and graced the stage of numerous venues up and down the East Coast. Malia has given private lessons in both bluegrass and classical since 2006. Other teaching ventures include appearances on two Murphy Method instructional DVD's leading fiddle workshops at various festivals, and taking the Kodaly Method teacher training in 2019.