Instructor: Craig Green
Level: Intermediate
Age: Teens & Adults
4 Week Mini-Session: Thursdays, 11/19/20 - 12/17/20
*No class on 11/26
6pm – 6:55pm
Classes will be held online via Zoom.
Description: We'll explore bar chords, finger-style playing, and different ways of accompanying songs. This is a class that focuses on accompanying ourselves with ukulele, so we will be singing and playing throughout.
Prerequisite: Need to be comfortable playing simple accompaniment to songs, and know basic uke chords: C, F, G, D, A, Dm, Am
What students will leave this class having learned:
Technique: Using chord variations, fingerpicking, damping technique, integrating singing and uking
Tunes/Songs: songs by Pete Seeger, Dylan, Beatles, Jack Johnson, Judy Collins, etc. I also take requests for songs to learn.
Group Playing skills: Creating song arrangements. Playing with dynamics and tempo.
What students will need:
Functional ukulele
Tuner
Notebook & pencil
-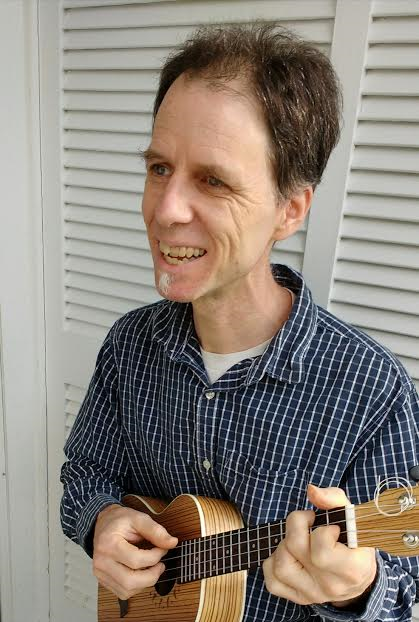 Craig Green
Craig Green has been teaching guitar, uke and facilitating community singing for over twenty years. In his teaching he fosters a playful spirit of easygoing excellence. Craig teaches uke in ways that enhance vocal confidence and understanding of harmony. He is a mugician, working magic with music while empowering students to become mugicians too.