Instructor: Malia Furtado
Level: Intermediate
Age: Teens & Adults
Fall Session II (10 weeks): Mondays, 9/28/20 - 12/14/20
*No class on 10/19 or 11/23
5:30pm – 6:25pm
Classes will be held online via Zoom.
Description: This class is a continuation of Beginner II. Students will really be ramping up their fiddling skills in this class! In addition to some fun new, more advanced tunes, students will learn some other new tricks such as playing a the Georgia Shuffle and some simple double-stops – in tunes and in back-up.
A few times throughout the semester, this class will join other beginner classes to hone group playing skills such as chopping and playing with accompaniment.
Prerequisite: Fiddle Beginner II or equivalent. Equivalent would be the ability to play a a number of simple tunes with simple slurs and playing comfortably with accompaniment. Feel free to ask for guidance regarding placement before registering.
What Students will Leave this class having learned:
Tunes:

 June Apple, Old Joe Clark (fancier variation) and any other tunes students/teachers select

Technique:

more advanced bowing patterns, introduction to the Georgia Shuffle, simple double stops



Group playing skills:

using double-stops in back up and following chord changes



What students will need:
Functional fiddle, size 4/4
Fiddles should have: bridge, strings, sound post, all tuners in tact
Bow (with all the hair)
Rosin
Shoulder rest
Tuner
Notebook & pencil
Course Curriculum
The curriculum block is dynamic. As you add curriculum to your course, you'll see it automatically populate here.
EXAMPLE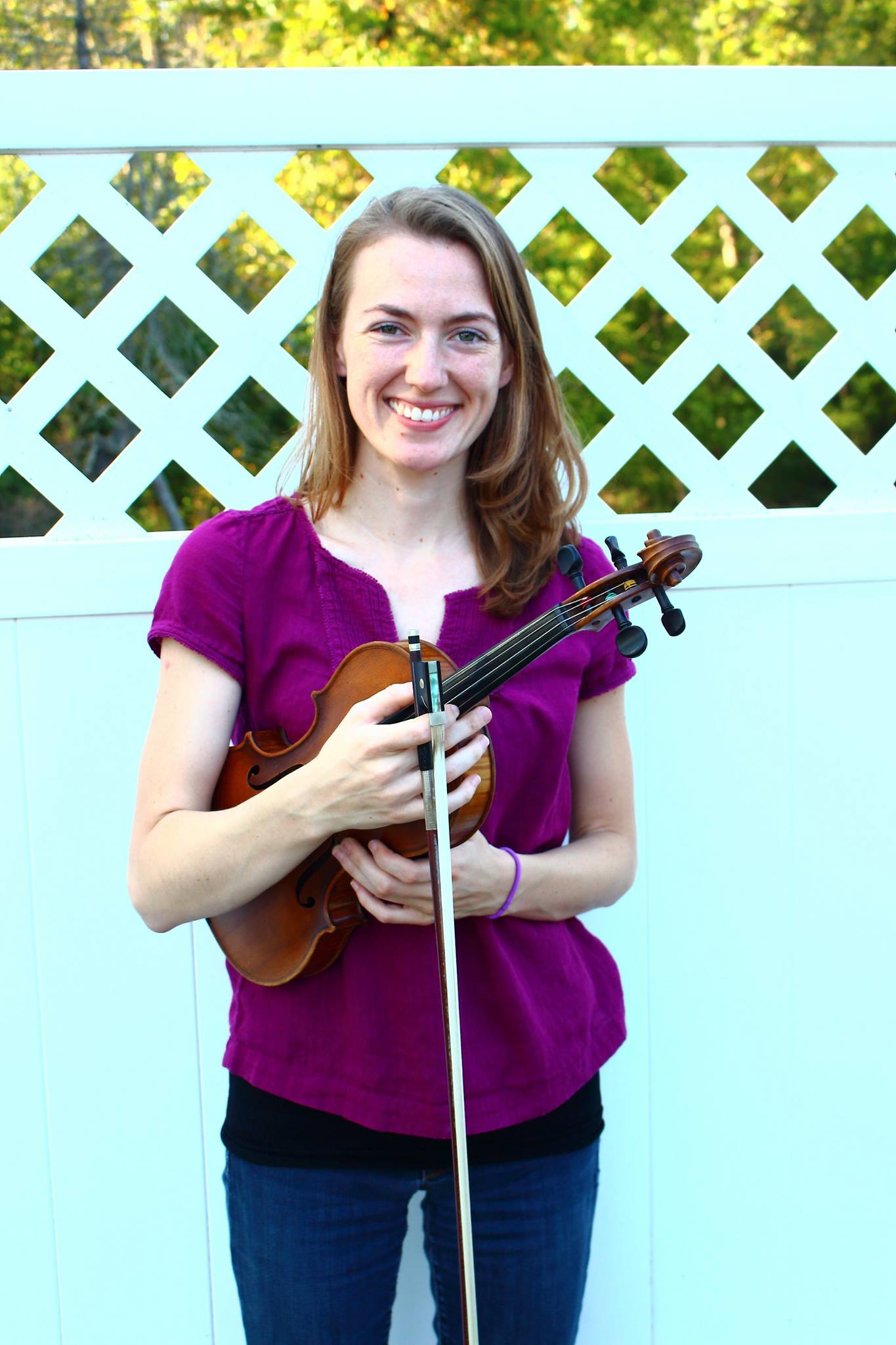 Malia Furtado
Hailing from the Northern end of the Shenandoah Valley, Malia comes from a large family of musicians. Malia's musical journey began at the age of 3 with classical violin lessons and took a turn, for better or for worse, with the discovery of bluegrass at age 7 when she attended her first festival, Galax Old Fiddler's Convention. Since then, Malia has performed with a number of different groups, taken home a range of prizes, and graced the stage of numerous venues up and down the East Coast. Malia has given private lessons in both bluegrass and classical since 2006. Other teaching ventures include appearances on two Murphy Method instructional DVD's and leading fiddle workshops at various festivals.