Instructor: Malia Furtado
Level: Intermediate
Ages: Teens & Adults
4 Week Mini-Session:
Tuesdays, 11/17/20 - 12/15/20
*No class 11/24
6:45pm – 7:40pm 
Classes will be held online via Zoom.
Description: Calling all adventurous young violinists who might like to try their hand at a few fiddle tunes! This class will explore a few traditional fiddle favorites - some Old Time, Bluegrass, a little Celtic, and maybe even something a little bluesy. Students will also learn how to "chop," play "taters," end a tune with "shave and a haircut."
Prerequisite: Have completed Suzuki Violin Bk 1 (or equivalent). Equivalent skills include 1 1/2 - 2 years of playing experience.
What students will need:
Functional fiddle, size 4/4
Fiddles should have: bridge, strings, sound post, all tuners in tact
Bow (with all the hair)
Rosin
Shoulder rest
Tuner
Notebook & pencil
Recording device optional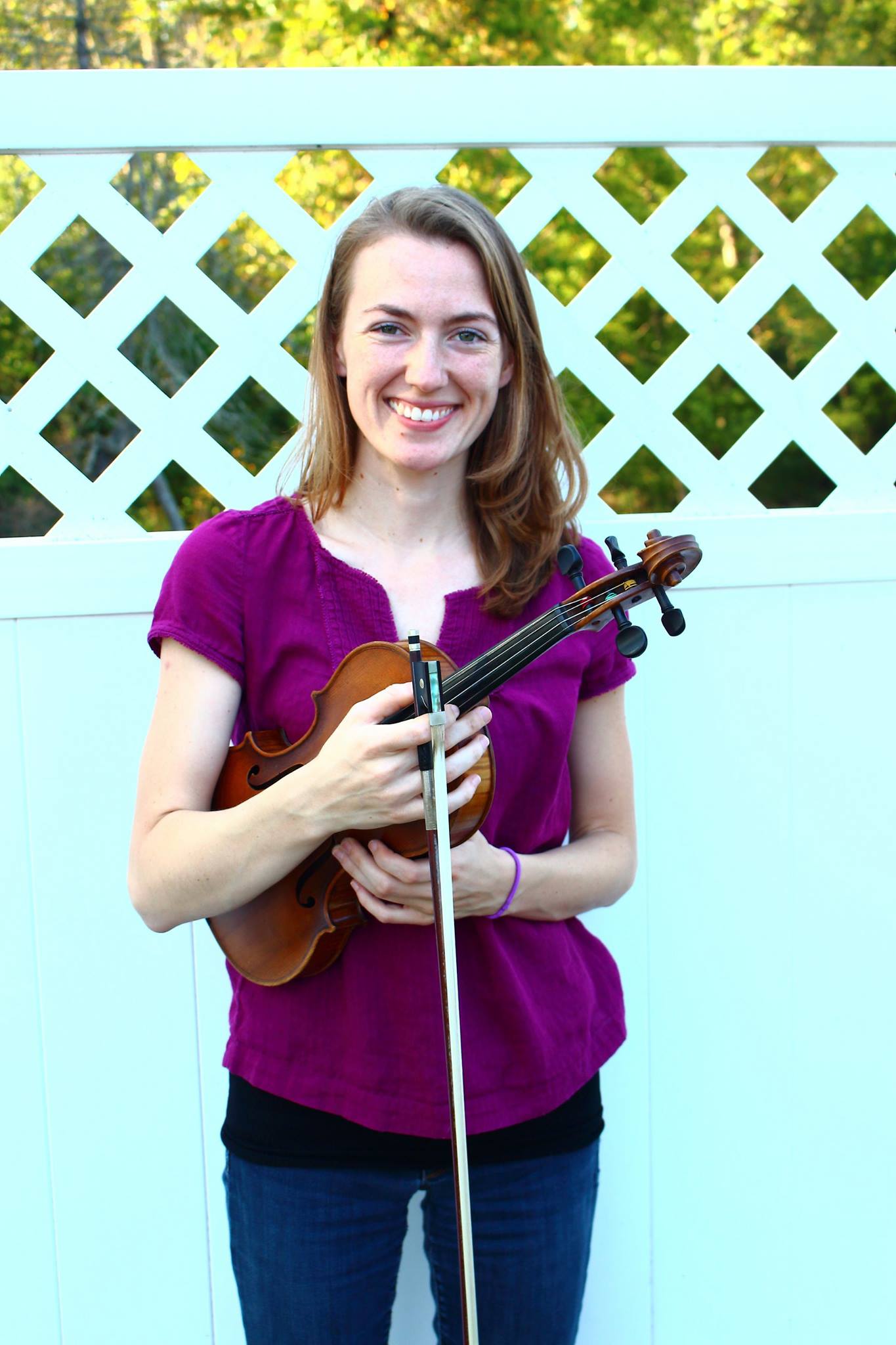 Malia Furtado
Hailing from the Northern end of the Shenandoah Valley, Malia comes from a large family of musicians. Malia's musical journey began at the age of 3 with classical violin lessons and took a turn, for better or for worse, with the discovery of bluegrass at age 7 when she attended her first festival, Galax Old Fiddler's Convention. Since then, Malia has performed with a number of different groups, taken home a range of prizes, and graced the stage of numerous venues up and down the East Coast. Malia has given private lessons in both bluegrass and classical since 2006. Other teaching ventures include appearances on two Murphy Method instructional DVD's and leading fiddle workshops at various festivals.