Instructor: Malia Furtado
Level: Progressing Beginner
Age: Teens & Adults
Fall Session II (10 weeks): Thursdays, 10/8/20 - 12/17/20
*No class11/26
5:30pm – 6:25pm
Classes will be held online via Zoom.
Description: A continuation of Beginner I, this class will introduce students to new bowing patterns techniques such as simple 2 and 3-note slurs and common bowing patterns. We'll also explore some different types of tunes such as waltzes and will continue to build group playing skills by learning to play long-bow back up and simple chord changes.
Prerequisite: Fiddle – Beginner I or equivalent. Equivalent might include the ability to play a few very simple tunes at a slow but consistent tempo. Feel free to ask for guidance regarding placement before registering.
What Students will Leave this class having learned:
Tunes: 

8th of January, Tombigbee Waltz, and Faded Love (additional material may also be included or used instead)

Technique: 2 and 3-note slurs, basic bowing patterns such as the "bum-ditty" shuffle and introduction to a slow Nashville Shuffle
Group playing skills:

 long bow accompaniment with chord changes
What students will need:
Functional fiddle, size 4/4
Fiddles should have: bridge, strings, sound post, all tuners in tact
Bow (with all the hair)
Rosin
Shoulder rest
Tuner
Notebook & pencil
Recording device optional
Next Level: Fiddle – Intermediate I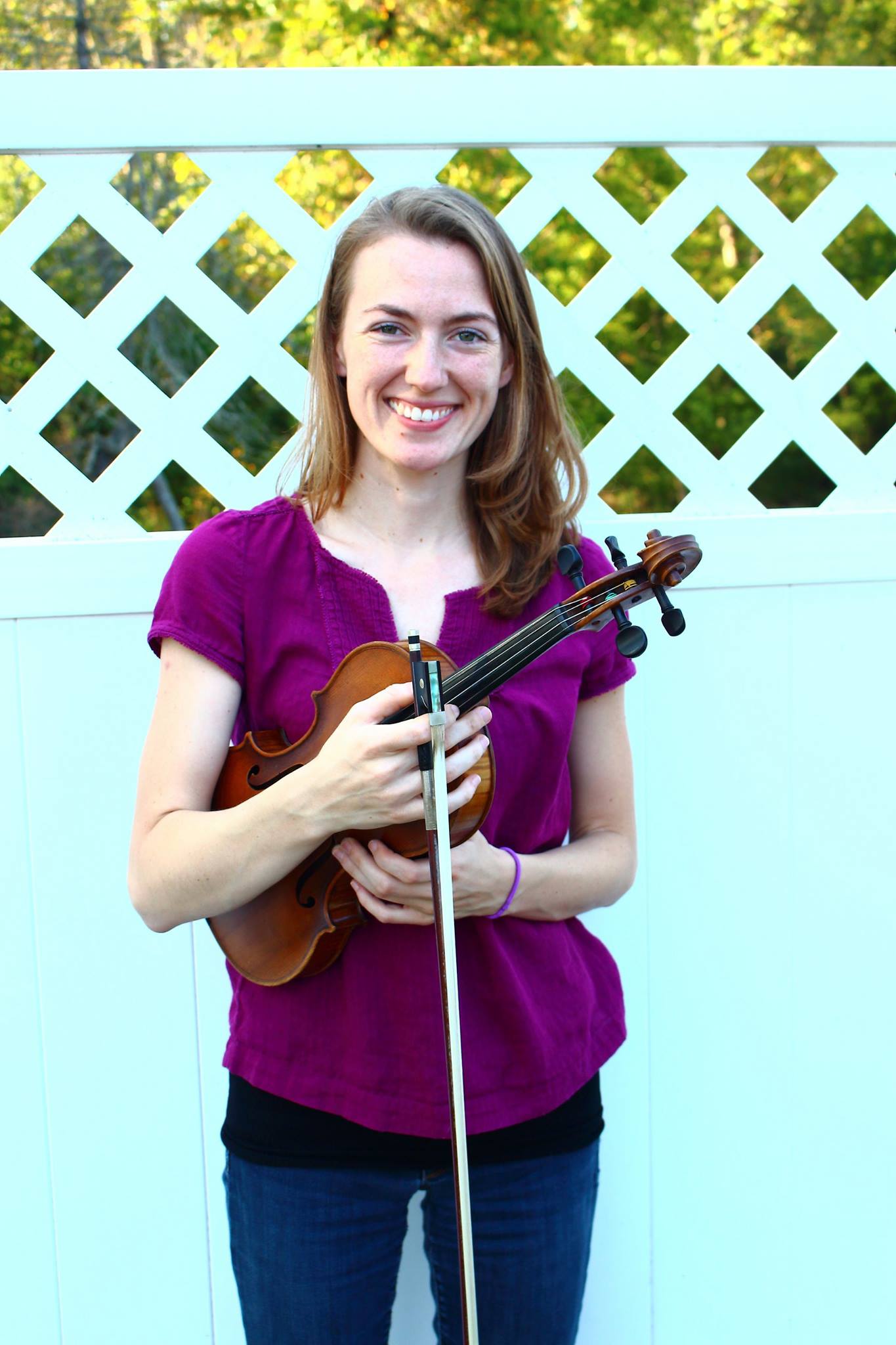 Malia Furtado
Hailing from the Northern end of the Shenandoah Valley, Malia comes from a large family of musicians. Malia's musical journey began at the age of 3 with classical violin lessons and took a turn, for better or for worse, with the discovery of bluegrass at age 7 when she attended her first festival, Galax Old Fiddler's Convention. Since then, Malia has performed with a number of different groups, taken home a range of prizes, and graced the stage of numerous venues up and down the East Coast. Malia has given private lessons in both bluegrass and classical since 2006. Other teaching ventures include appearances on two Murphy Method instructional DVD's and leading fiddle workshops at various festivals. She currently teaches adult continued education courses in bluegrass fiddle at Blue Ridge Community College in Weyer's Cave, VA.