Instructor: Molly Murphy
Level: Advancing Beginner- Intermediate
Ages: Teens & Adults
Sign up for one session, or all three!
June Mini-Session: Thursdays, 6/4/20 - 6/25/20
July Mini-Session: Thursdays, 7/9/20 - 7/30/20
August Mini-Session: Thursdays, 8/6/20 - 8/27/20
4:30pm - 5:25pm
Classes will be held online via Zoom.
Description: This class offers a chance for various levels of singers to join their voices in a folk music based singing group to explore different voice parts, find and sing in harmony and learn new music. Repertoire will include anything from Dolly to Waylon, George Jones to First Aid Kit. Students are encouraged to make song suggestions. We will learn healthy vocal technique and several vocal exercises while having fun making music together with both singing and playing. Instruments are welcome but not required.
Prerequisite: Must be able to match pitch
What Students will Leave this class having learned:
Tunes:

Not chosen yet

Technique: healthy vocal technique, 

Group singing skills: voice blending, harmony singing, song arranging
Curriculum
Add curriculum to your course and it will be reflected here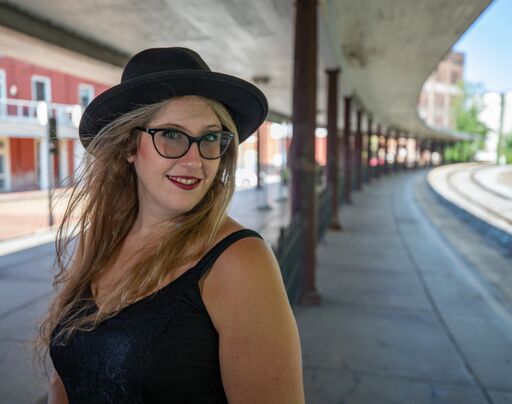 Molly Murphy
Molly's love of music came at an early age, singing in choirs from age 4, participating in all the school musicals, and making music with her family for as long as she can remember. She attended Stuart Hall School in Staunton VA as a music student in the Visual and Performing Arts program from 1999-2003, and attended James Madison University where she continued to study music.
Her performing career in music began with her first band, The Bourbon Specials, based out of Charlottesville, VA in 2005. A few years later, she and a group of friends formed The Judy Chops, and have been performing regionally, as well as up and down the east coast since 2007. She plays rhythm guitar, sings, writes, and arranges. Molly also performs in a duo ensemble, The Marvelous Murphy Sisters with her sister Sally Murphy, in which their mother (Lorie Lichtenwalner) and younger sister also occasionally join.Use this block for your bio. Explain to your audience who you are, and why you're teaching this course.