Instructor: Craig Green
Level: Beginner from scratch
Age: Teens & Adults
4 Week Mini-Session: Thursdays, 11/19/20 - 12/17/20
*No class on 11/26
7pm – 7:55pm
Description: Enjoy gaining basic uke skills and a deeper understanding of music. Uke is the new yoga! Students will learn a range of versatile chords, chord progressions and strumming patterns needed to accompany singing a variety of both folk and pop songs.
Prerequisite: No experience necessary
What Students will Leave this class having learned:
Technique: basic strumming and chords, how to integrate singing and uking
Tunes/Songs: folk classics, Bob Dylan, Joni Mitchell, student requests
Group Playing Skills: basics of ensemble playing, listening skills, keeping time, how to end a song
What students will need:
Functional ukulele (bridge and all strings intact, tuners in working order)

Tuner
Notebook & pencil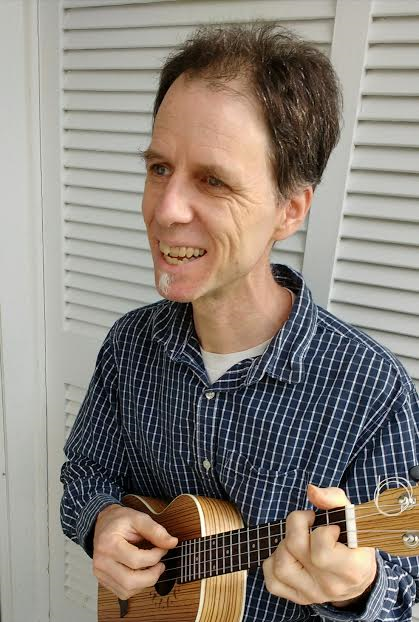 Craig Green
Craig Green has been teaching guitar, uke and facilitating community singing for over twenty years. In his teaching he fosters a playful spirit of easygoing excellence. Craig teaches uke in ways that enhance vocal confidence and understanding of harmony. He is a mugician, working magic with music while empowering students to become mugicians too.